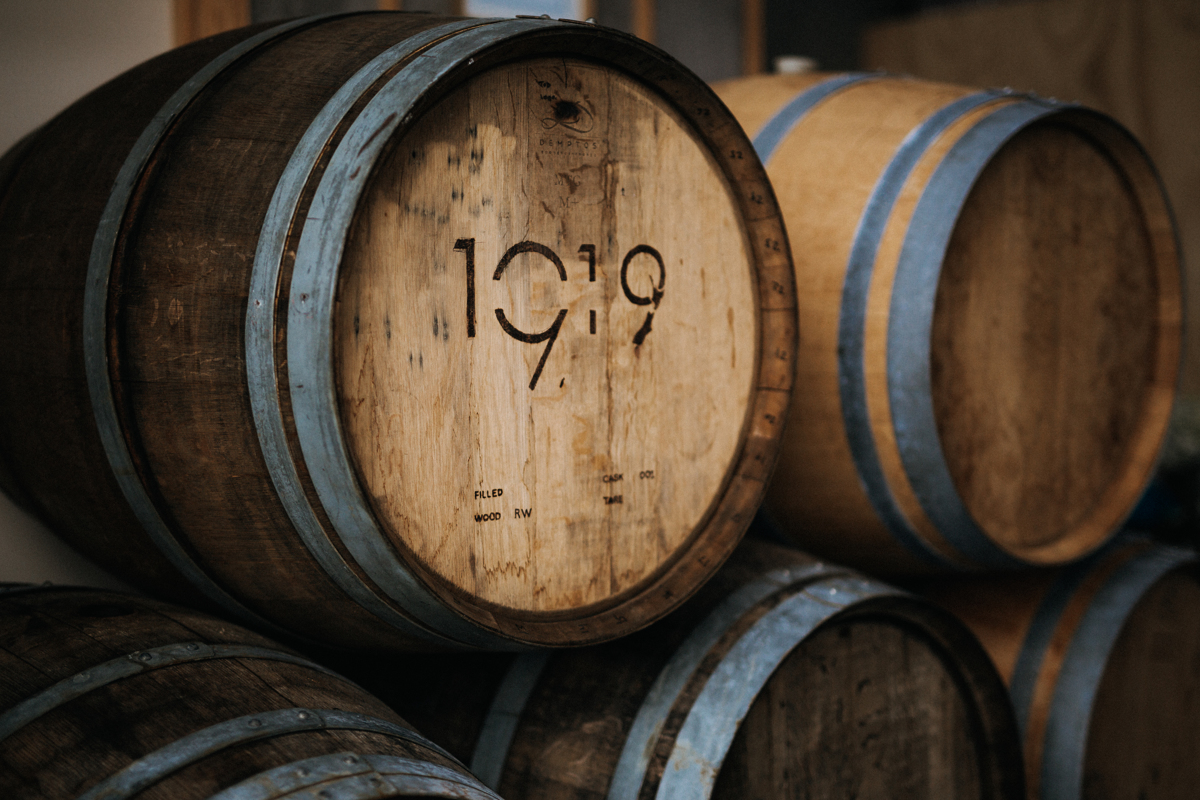 Private Cask Whisky
Private Cask release
We are excited to now offer you the chance to create your perfect cask of whisky right here online. Choose from our single malt or limited edition corn whisky, cask sizes, char level and bottled or cask only options, before our distiller produces your very own whisky from scratch.
For our single malt, we have partnered with the team at Urbanaut Brewery to produce a collaboration unlike any other in New Zealand. This allows us to produce custom one-off mash's in their state of the art 3000L mash tun while combining their expertise in brewing with our expertise in distilling!
Price INCLUDES GST, EXCISE and transport costs, you may chose to age your whisky onsite or at home. All purchases will come with a grain sample and sample of the new make spirit.
If you need some advice along the way or you are looking for something a little bigger, feel free to contact us directly at info@1919distilling.com
What you'll receive
A custom made 10L, 20L cask of your own whisky expertly distilled at 1919 Distilling.
Private Casks will be filled on a date agreed with the Cask Owner with purchasers invited to the distillery on this special day to witness the filling ceremony.
Your name stencilled onto the cask.
A copper Cask Owner certificate for your cask.
Full brewing and distillation notes - The details of everyone involved in the creation of the whisky, from the source and variety of the barley, to the distillery's whisky-maker who makes the spirit, will be recorded in a Private Casks' logbook given to the Private Cask Owner.
If you chose the bottling option;
Storage and display of your cask in our distillery until mature, with maturation managed by our Head Distiller.
A 100ml sample shipped to you annually during maturation to create a library of your spirit's maturation.
Handmade wooden crate with 5 x bottles of your whisky, 1 x bottle of filtered distillery water and 2 x Glencairn glasses.
Bottling of all spirit at your desired ABV on maturation (cask strength or below), with batch details and your name on the label.
All remaining bottles to be packed in standard 1919 Distilling cases and shipped to your door.